How a quilt is loaded onto a longarm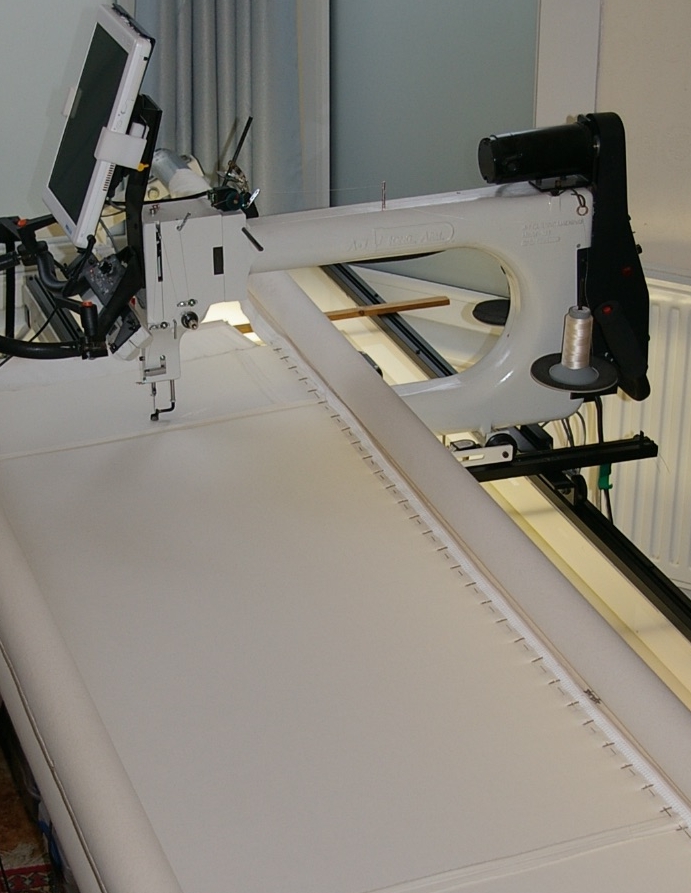 The first thing loaded onto the longarm is the backing fabric - wrong side up.
This is pinned onto the front and back rollers. The excess fabric is then rolled up onto the back roller until it is taut.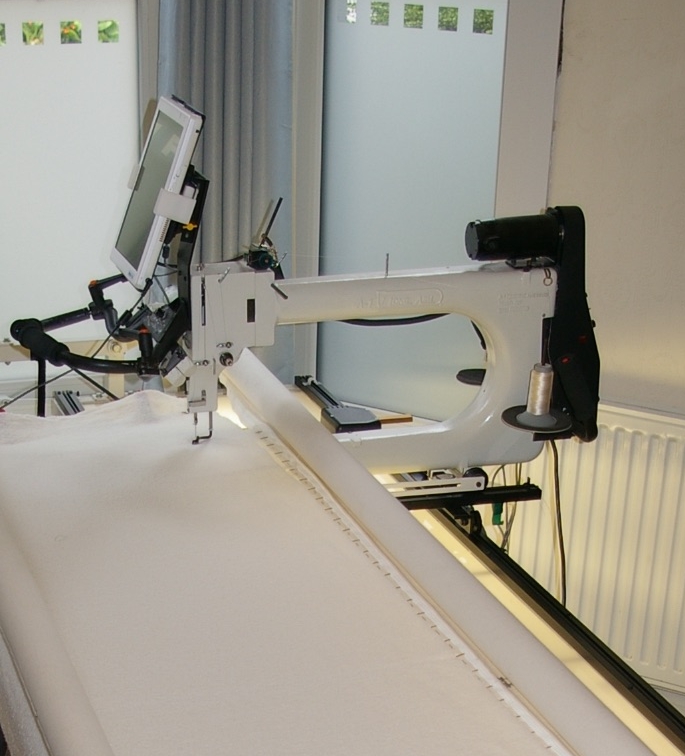 The next thing to be loaded onto the longarm is the wadding.
Natural waddings have a scrim, and there is a right and wrong side to them.
The top of the wadding is tacked down and then the rest of the wadding is rolled onto a separate roller situated underneath the longarm table.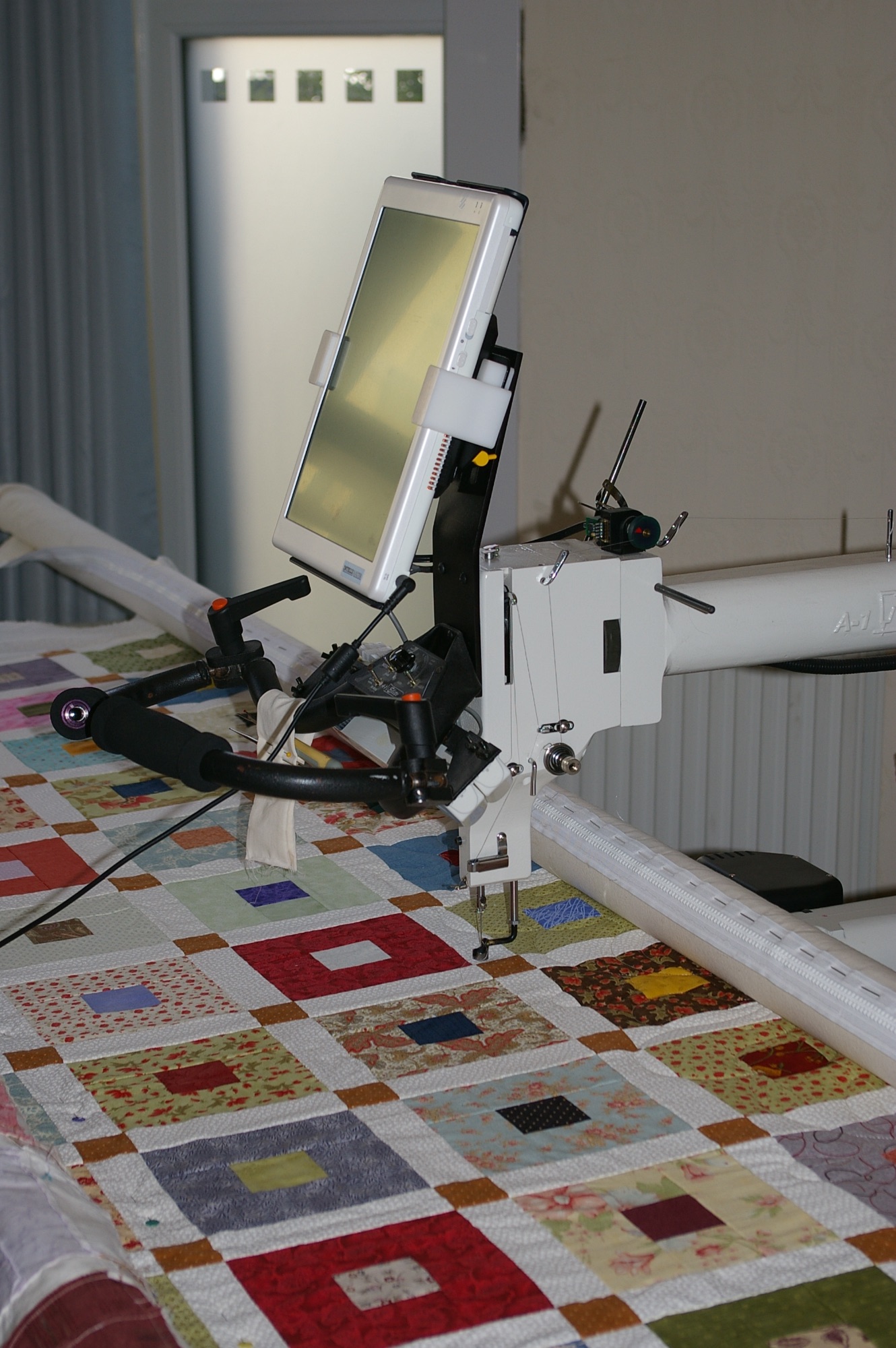 Finally the quilt top is loaded onto the longarm - right side up.
The top edge will be tacked down so that the quilt does not move when being quilted. As the quilted part of the top is rolled forward, the sides of the top will also be tacked down to prevent any movement during quilting.